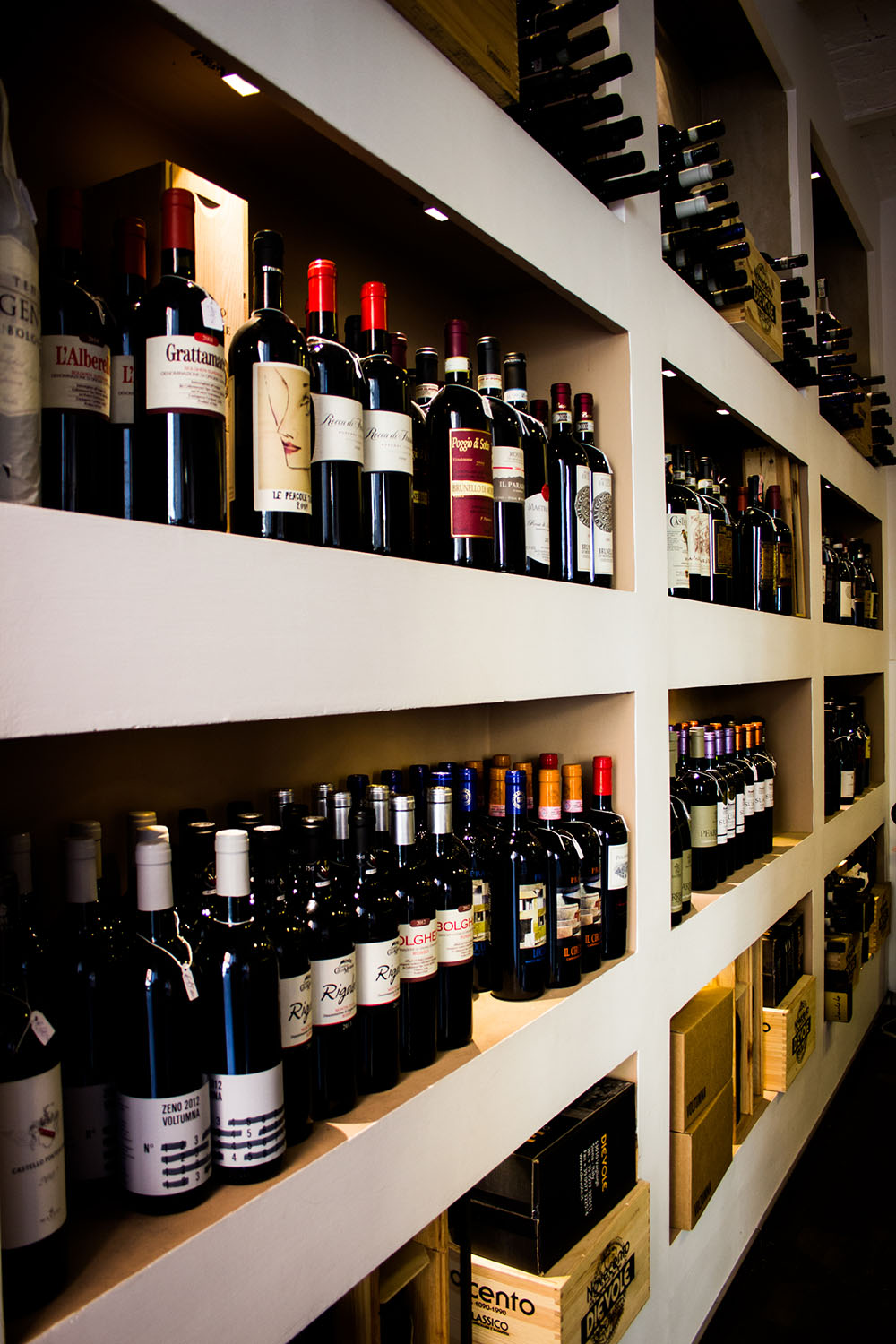 Good wine is important!
 Our selection of wines come from many regions of Italy, with an emphasis on Tuscan wines. We offer boutique wines, as well as organic and biodynamic wines, that express beautifully the variety of Italian grapes. Our varietals include Chianti Bolgheri, Morellino di Scansano, Maremma and Montecucco, Rosso e Nobile di Montepulciano, Brunello di Montalcino, Barolo, Primitivo, Negroamaro, Valpolicella South Tyrol, and a valuable collection of wines from unconventional native grapes that are not easy to find. We also offer a curated selection of French wines from Chablis, Bordeaux, and Burgundy.
We love our sparkling wines and offer classic Italian Champagne, Prosecco, and Sur lie. To end your dining experience we suggest to try our dessert wines, such as Vin Santo, Moscato, Passito di Pantelleria, and Siracusa.

Our wine selection contains a wide selection of wines from many regions of Italy at a reasonable price, with a focus on Tuscan grapes and wines produced by small companies that you'll not find in large shops.